Don't you think Cookies a

re

the perfect choice for

the

beginning

of

C

lassic

S

nacks Made F

r

om Scratch

cook

book

?

Well I

definitely

think so

! This chapter includes some pretty creative homemade recipes

such as Animal crackers,Mallomars, Nutter butters and even the beloved Oreo cookie.
So now that I have mentioned just a few of these treats.How do we narrow down what we really want to tes

t out

.

Well

I think the best

way is to look for the key compo

nents, which are

affordability

,

difficulty level and favorites.So with these tips I chose to

make the

homemade Oreo,which is such an iconic

cookie that it

must of been a big challenge for the author to recreate.

These are

a cookie I rarely indulge in and

are always a special treat.So with these versions

I know they will have lower

calories

and none of those

pesky preservatives to the original.However we still have to find out if these

homemade versions

really meet the challenge of the famous cookie.
So was Casey able to

succeed the challenge

?

We

will soon find out.
When I made this recipe I found that the directions were quite detailed where

everything

was easily explained.I can see

everyone

at any baking level

able to

create

these cookies

.This is an attribute I definitely look for in an author where they are able to connect to a variety of readers and no one feels left out. All I know is

w

ere not all mind readers or professional

s

when it comes to baking and we all need some helpful tips

as we go.
This is also a recipe

where

you really need time and patients.So just make sure you give yourself a lot of time,especially if this is your first time ever making an Oreo version.This is because making the dough,chilling,rolling,cutting,baking and assembling all take their time.However the directions make all these steps quite smooth to follow and

the

photos

I added to the recipe

make the process even easier. This recipe was a lot of fun to create and the assembling was the best part.
I give a big thumb up for description and tips through

out this recipe

.
Now for the

moment

we

've all

been waiting for.Did these

homemade cookie's really

measure up? Well I was surprised how deliciously similar these were

that I feel they are better then the

original

.Why you mi

ght ask

? Well

these

homemade versions have all the same flavor and texture attributes;however the

y

have

no

preservatives

and

no

afterta

ste

compare to the

original.

They were so delicious that

I have to give this cookie a two thumbs u

p.
This recipe made a lot of cookies and everyone really loved them.They ate them with milk,coffee and even hot chocolate.Everyone

wa

s certainly impressed and are now excited to try out some more treats from Classic Snacks

. Enjoy!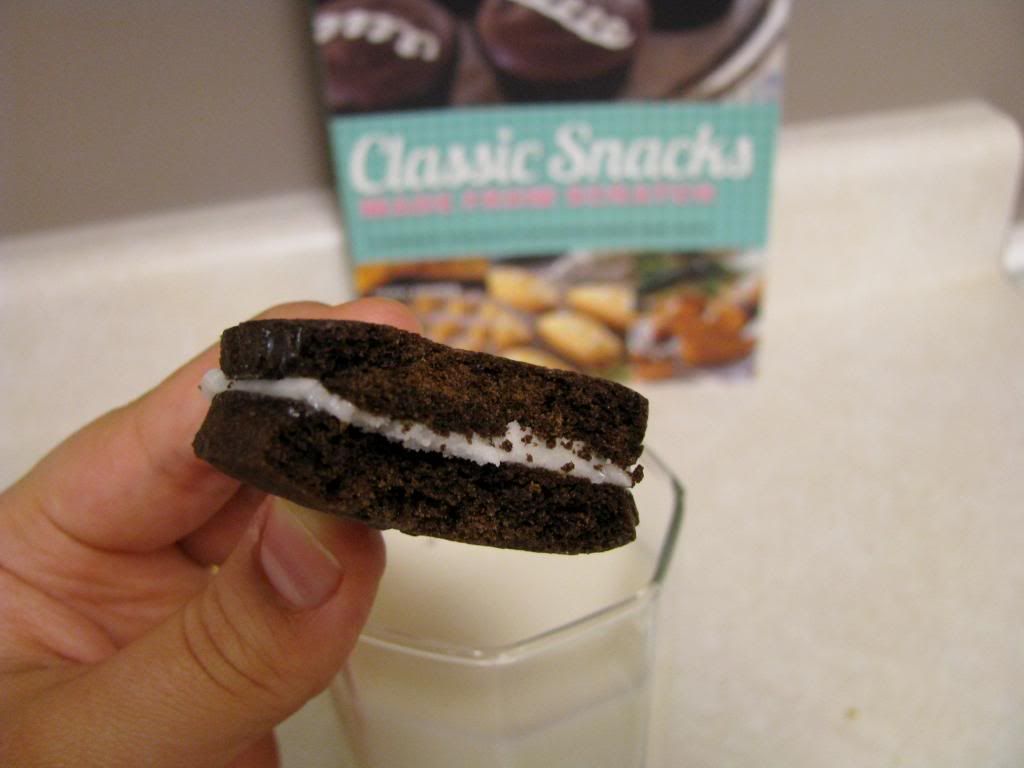 Oreos
3 cups unbleached all purpose f

lour
1/2 cup unsweetened cocoa pow

der
2 oz Semisweet chocolate,coarsely chopped (a scant 1/3 cup) (My Tip: Bakers Chocolate, Two squares

)
8 tbsp

or 4 oz chilled unsalted butter,cut into cubes
1/2 cup vegetable shortening (

Doesn't

specify

original

or golden)
Filling
2 1/2 cups powdered sugar
2

tbsp whole or reduced fat milk
1 tbsp vegetable shortening (

Doesn't

specify

original

or golden)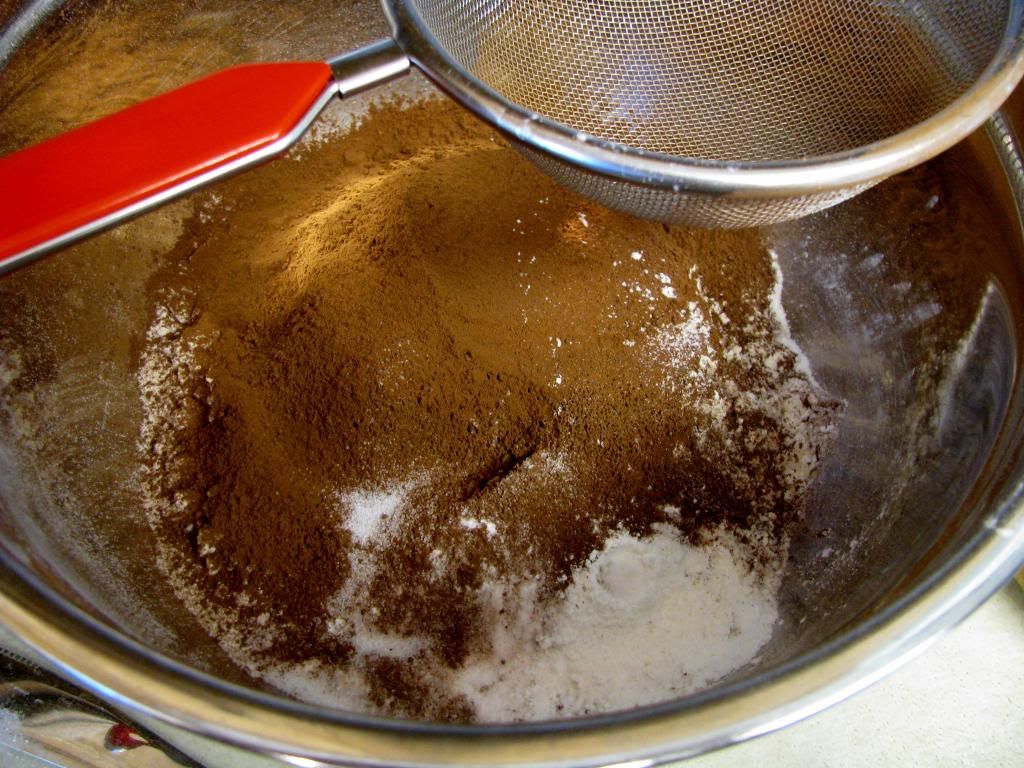 I whisked the flour,cocoa powder,baking soda,baking powder and salt together in a large metal bowl until no lumps remain.I set it aside until use.
I used baker chocolate semisweet, 2 bars equal 2 ounces.I coarsely chopped the chocolate with a bread knife and place in a small sauce pan to melt over low heat,stirring constantly until liquefied.Then I set it aside to cool slightly.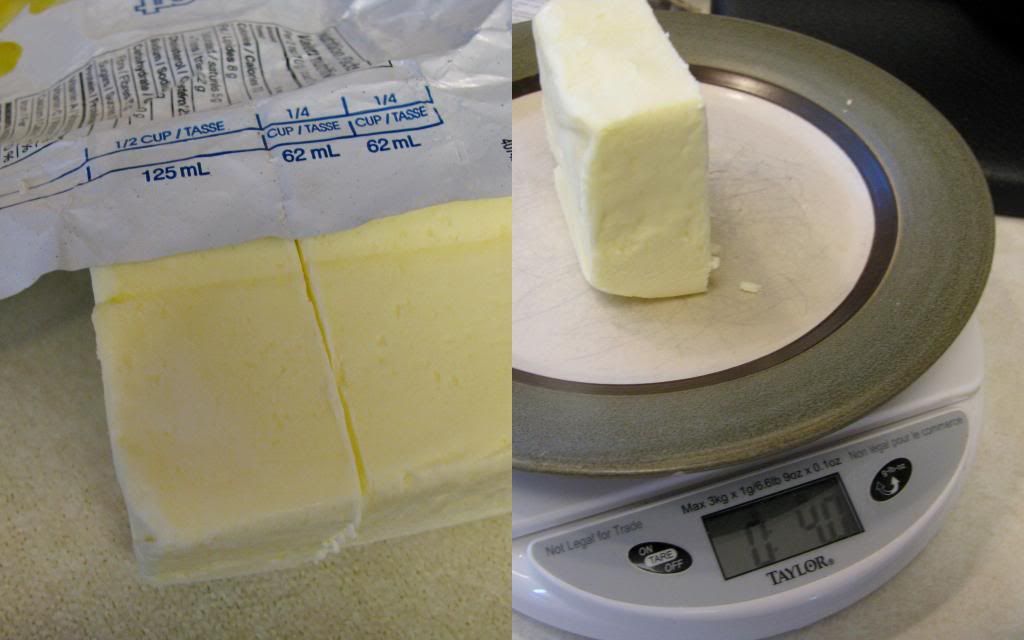 To measure the chilled unsalted butter.Well 8 tbsps equals 120ml. So I measured 125ml or 1/2 cup

and then weighed it on a scale to measure in ounces and remove butter until it reached 4 ounces.If you don't have a scale measure 125ml/1/2cup and remove 1 tsp from the butter.
With my

kitchen-aid

mixer using a paddle attachment.I creamed the butter,shortening,and sugar on medium speed for 3-4 minutes, until light and fluffy.Then on low speed I added the eggs one at a time, mixing thoroughly before adding the next egg.
I poured in the melted chocolate and mixed until combined on low speed.Then I added the dry ingredients and mixed until soft dough forms.Soft dough will develop very quickly with a stand mixer.
I shaped the soft dough into 2 discs of roughly equal size and wrapped with plastic wrap. I Refrigerate the dough for more then an hour until firm.You can prepare pan with parchment paper or silpat mat.I used my silpat pat with my half sheet.Once the dough was firm I removed the dough from the fridge and preheated the oven to 375F.
Then I rolled out one of the dough on a floured surface to about 1/4 inch thickness and cut out 1 1/2 inch cookies.You can use a cookie round or biscuit cutter.I made my own cookie cutter stencil with card stock and cut the shape with a knife.Then I place the rounds on the baking sheet and baked for 12 minutes exactly,until cookies were slightly crisp on the edges and puffed up on top and still pliable in the center.Cool completely on wire rack before filling.Repeat these steps for the remaining dough.
Filling and Assembling
Using my kitchen-aid mixer with the paddle attachment.I mixed the powder sugar,corn syrup,milk and shortening on low speed until combined,for about 30 seconds. I increased the speed to medium and beat for 30 seconds more to whip slightly.However it was a little too thick so I added 1 tsp of milk to create a smoother icing.
Then I used a flat icing spatula to spread about 1 tsp of icing to a cooled flat side cookie.If you want a double stuff cookie the author say to double the icing recipe if your an icing lover.I think Ill have to take that offer next time I make these.Then top with a second cookie flat side down,squeeze together slightly.Repeat to fill all cookies.
It says these cookies can stay at room temp in an airtight container for up to a week.However I left mine in the fridge because these are so good cold

.